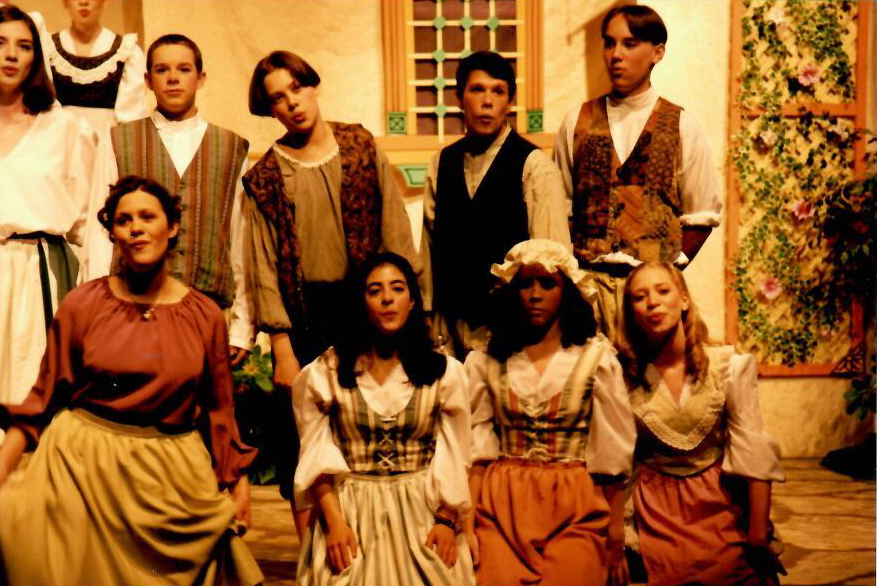 Long before I was a production coordinator or a producer, I was an actor, a writer and an artist first. This is who I truly am, what makes me happy, and fulfills me. I am an artist. I just got too scared of failure, or not making enough money to survive, so I moved forward with plan B, supporting other people in their creative endeavors. 
But from a very young age I showed promise with the performing arts. I was very outgoing and talkative. I would constantly be entertaining family members with stories, or reciting poems I had memorized, and would perform them with much animation. I loved make-believe, and would constantly be leading some kind of crazy escape from the evil witches adventure, in the backyard, with other kids.
I also loved all of the visual arts: craft projects, drawing, painting, pottery, jewelry making, wood working, etc. Eventually my parents put me into a bunch of art, drama and musical theater courses and camps. I flourished in this environment. I knew that when I grew up, I was going to be an artist, or a famous actress, maybe both. It was the only possibility for me. There was no question about it in my mind about it, only a matter of time. 
I was also very unpopular with the cool kids in my elementary school days. The other kids were good at sports, and thought my love of pretending was childish and silly. I was horrible at sports, completely uncoordinated. Also eventually we found out that I was dyslexic. So that might have something to do with why I would go left, when the rest of the class went right. I was often bullied, called stupid, and found myself feeling very alone and strange.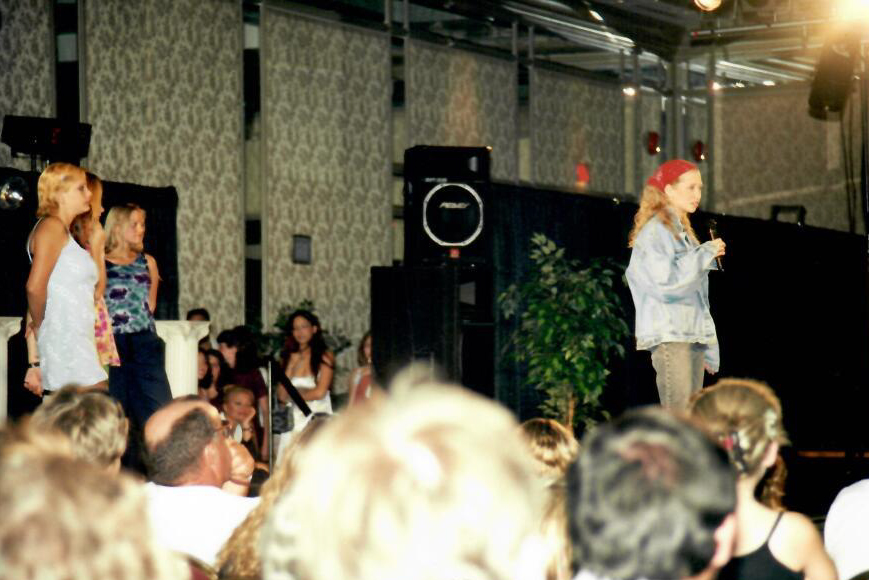 My only escape was the arts. I would avoid going out to play at recess, in any way I could. I volunteered to be a kindergarten helper, and would make up games for the younger kids. I would lead them in imaginary archaeological digs, in the school yard. I was a library helper, shelving books, and teaching kids how to use the new computers. 
Elementary school was hard, because much of it was spelling tests, memorization, research based reading assignments, and memorizing times tables. All things I struggled with, because of my reading and writing disability. Very little of it was about abstract thinking, creative ideas, or any of the things I was really good at.
My favorite subject, of course, was art. I spent as much time as possible working on art and crafting projects, both in school and at home. Then in grade six English class, all of a sudden instead of having to do book reports all of the time, we finally started to get to do some more creative writing. This changed everything for me. 
I remember in grade seven, when the class got an assignment to write a short story, and I asked if I could have more time with it to write a whole novel. I ended up writing my very first 13 chapter murder mystery book, when I was only in seventh grade! I even typed it all out on the library computers, printed it out in book pages. Then cutting it by hand with a paper cutter, and binding it into a book, I even made cover art that I drew myself. It was called Night Stalker.
So I can say without a doubt that I've been writing genre fiction since I was twelve years old. And performing on stage since I was a child. As soon as they started doing musicals at my elementary school, I auditioned and got lead roles in a couple of them. Eventually, when it was time to start thinking about going off to high school, I knew I had to get away from my catholic school bullies, and go to the arts school, instead of my local feeder school.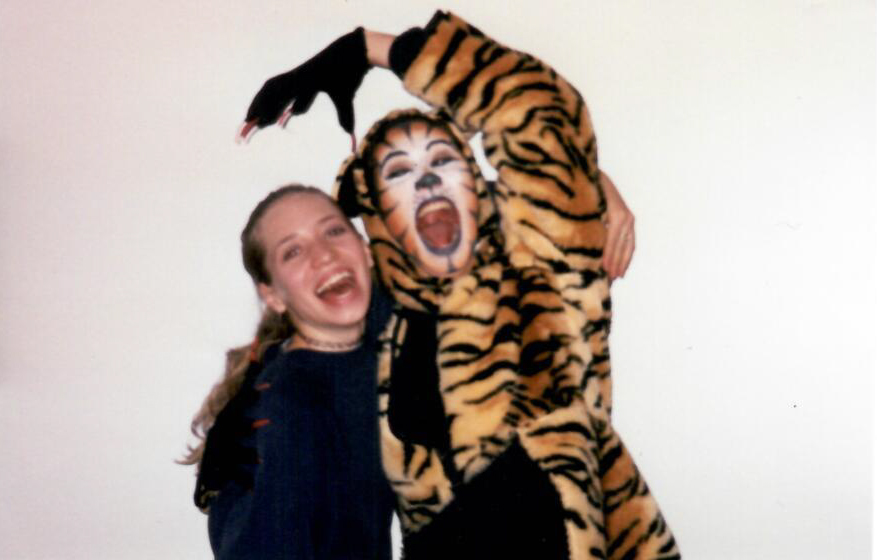 I had so much acting and visual arts experience that it was really challenging for me to figure out which major to choose. No question in my mind that the arts were for me, just a question of which arts practice I would choose to focus on. In the end I went to Cawthra Park School of the Arts as a drama major.
I finally found my people! I was no longer the only weirdo, who wanted to play make believe games. I was one of hundreds, in a sea of weirdos to play with. But now I was a very small fish in a very big pond. The competition was fierce, and pretty often, I would choke at the last minute, bomb my audition, and end up doing stage crew roles instead.
And I was OK with it. To be honest I was just happy enough to be a part of something, working with a bunch of other like minded, amazingly talented, creative people. Sometimes I would be in the chorus line, sometimes I would make costumes, do makeup or organize props backstage, help out with set design, sound and lighting, or stage management. 
Slowly I went from being the person who created or starred in the production, to a support person who helped to make it happen. I was really intimidated by the competition aspect of the arts. Also, this idea started to come up all the time in conversations with my parents, as I prepared to move on to the next stage of my education…. "This creative stuff is all well and good for fun, but what are you going to do for money?"
Now this is nothing against my parents who were well-meaning, and rightfully concerned for my ability to support myself independently, in a world that is not friendly to artists. A world that does not value us, or see our work as essential. Although if you look at the rate of consumption of creative content right now… perhaps they were wrong about that, lol!  I think we'd all argue Netflix and Prime are pretty essential right now.
But I made this all mean, that there was no possible way that I was ever going to be able to make enough money to support myself as an actor, writer or an artist. I had to have a plan B. And then slowly over time, plan B took over my life. I stopped believing in myself as an artist, every time I came up against an obstacle in the way of my creative dreams, I made it mean that I just wasn't good enough.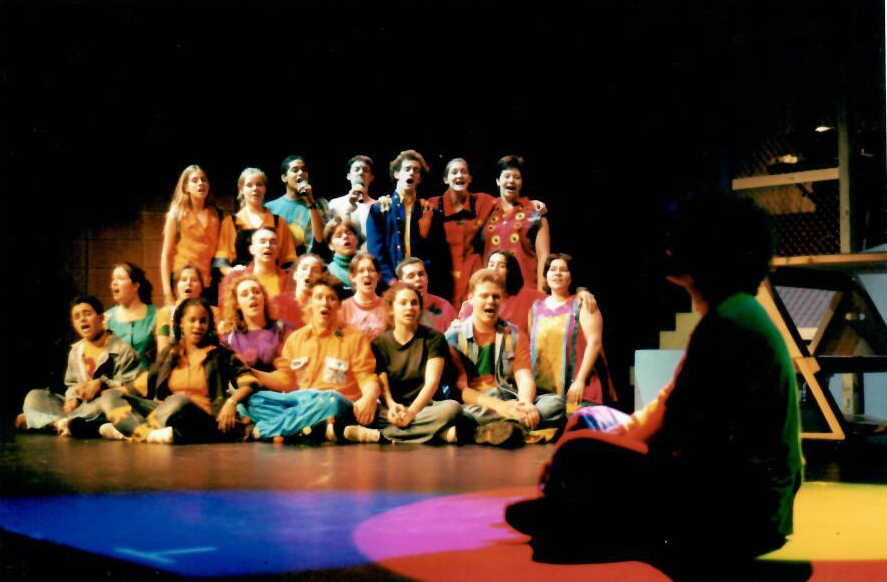 Now, faced with the forced shutdown of the whole production industry, all over the world, due to COVID19, there has been this global pause. And as I reflect back on my work in the service industry, I realize how unhappy I have been helping make other people's stuff. And not because it wasn't good stuff, sometimes it was great stuff, and other times it was garbage. But really the problem was that it wasn't mine.
One of the biggest obstacles that came up in my working relationship with Alex Boothby, the writer and director of the feature film I produced, called Mr. Viral, was that I really wanted it to be MY film. And it was not my film. That is not to say that I didn't contribute some amazing creative ideas, and bring certain aspects to the film, but it wasn't mine film, it was Alex's film.
Perhaps I wouldn't have been so covetous of the creative control of that project, if I was getting creative fulfillment in my own life. Perhaps I wouldn't have taken my obstacles and failures so personally in other projects, if I had something of my own to work on. Perhaps I wouldn't be so burnt out from working on other peoples stuff, if I was giving myself a creative outlet. 
This message came to me loud and clear a couple of weeks ago on an industry webinar I did with IATSE 411, with film and television director Vincenzo Natali. He talked about having your own creative outlet, so that the projects that we do for money, can be for the money, but we can still have something for ourselves. As artists, he said we need to have our own personal creative projects to keep us going.
So this week, for the first time in about nine years that I have been a part of a community of actors, who call themselves the Monday Niters, I wrote a scene, and performed it on the group Zoom chat. It wasn't perfect, I really should have taken some time to rehearse it with my scene partners first, and perhaps it was a bit long for a first try at it. I got thrown off by a line delivery part way through, and kinda messed up the ending a bit. 
But fuck it, I did it! And I didn't die.
The main thing is that I did it, I learned some things, I jumped over that hurdle. I stopped listening to that fear inside that says "I can't do it", "I'm not good enough", "they're all going to laugh at me", and I just did it. Next time might be a little better, maybe I'll be better prepared, less nervous, and my dialogue writing skills will improve over time.
But what a difference it has made to be writing and creating again. To be concentrating on my own ideas. Writing my own scripts, character description, writing my own blog, and sharing my thoughts and my creative voice with the world. It gives me purpose, it's keeping me going through this tough time, and it makes me feel that I truly am an artist again. Even if I only have a few dozen fans, that's a good start.
So to all of you who have been reading, watching and keeping an eye out for my stuff. And especially to those reaching out on FB or over private messages telling me how much you are enjoying my stuff, thank you so much! It means the world to me that you are getting something out of my creative expression. You guys are really filling my cup.