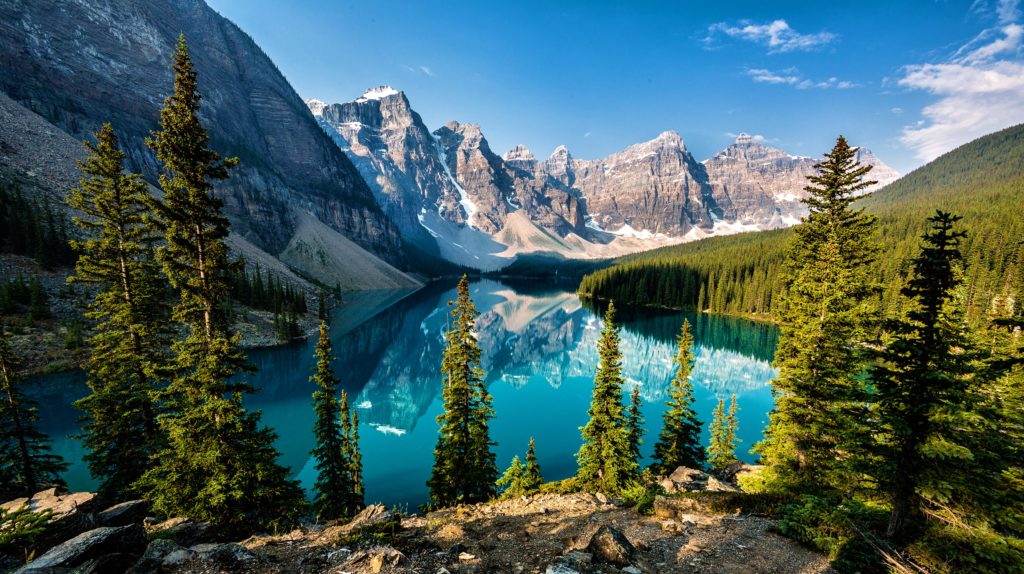 It looks like there are some good sides that have come with the bad of this COVID19 pandemic. It's not all lemonade, that's for sure, I've had my share of sour lemons. OK, that's a bad analogy, a sour lemon doesn't compare with the shit that some people are dealing with right now. And I won't go into all that right now, but I also don't want to minimize it either.
On the bad side, for me personally, as an extrovert, I'm dying to go out and socialize with other people again. Eager to network at industry parties. Longing for the sensual touch of all of my poly partners, whom I can't see during this time of physical distancing. It's been two and a half months since anyone has spooned me in bed at night. And that's got me all got me pretty down.
Friends and family members have been sick, and lost loved ones, both to this virus, and to other illnesses that have finally taken them, and at the worst possible time. A time when nobody can get together for a funeral, to grieve them properly, or embrace one another, as they normally would at a time like this. That is all very real and shitty stuff.
But on the good side, I am proud of myself for taking advantage of this opportunity to to start working on my own creative endeavors. For consistently writing my five-hundred words per day, every day. For finally starting my blog. And for working on the series bible for Making it on Mars, a project that I came up with last winter, but never truly focused on. Not until the lockdown gave me an abundance of time, and the government gave me the financial support to do so. 
About a month and a half ago, I got yet another rejection letter, telling me that I was not accepted into the Netflix-Banff Diversity of Voices Initiative. The program could have paid for me to attend the Banff World Media Festival, all expenses paid. It also might have afforded me the opportunity for mentorship and coaching from experienced producers, writers and creators from all over the world. Helping me to pitch my own projects; shows that would give voice to my underrepresented personal experience, and those of others.
But I didn't get it. And I thought, well that's that, another year I don't go to Banff. At least I won't be missing much, since they will most likely cancel the festival anyway, due to the pandemic. But then a couple of weeks ago, I got the email that they had decided to move the Banff World Media Festival online over several months, instead of canceling it. They will be doing a bunch of virtual programming, and organizing one-on-one Zoom meetings with the people that make things happen in the series world.
I thought, hmm… that's interesting, the price is right, and perhaps something could come out of this opportunity. Perhaps I should spend some of my CERB money on a virtual networking pass. It will light a fire under my ass to get this pitch bible ready in time. And I might not get another opportunity like this again, to have access to so many of the industries top decision makers, and certainly not for this price. 
So I mentioned the idea of it to a friend of mine. She is someone who has been reading my posts all along during this quarantine. She has been really supportive of my commitment to writing. And I now call her my "boss", and I report to her daily, to clock in for my writing time. That way she can hold me accountable to my word to myself of writing five-hundred words per day, every day.
And my friend told me "carpe diem," seize the day!
That was all it took, I just needed that little push, that permission, and that affirmation of my instinct to take this chance. To know that it was not a stupid idea, not a waist of money, or an irresponsible use of time and money in these uncertain times. And I realized that actually it would be irresponsible of me, not to take this chance.
So I did it. And for nearly half the price I would normally pay for a TIFF Industry pass, I got myself a Virtual Banff pass. I set up my online profile over the weekend, I'm going to get this series bible done, my pilot script ready, and prepare to pitch my show at Banff, when the zoom sessions start up in two weeks time.
And finally, for the first time in my nearly fifteen year career in film and television, I'm finally going to the Banff World Media Festival, because this time it's over Zoom. I might not be able to travel there, go to all the fun parties, or network the way I usually would when I go to TIFF every year. But the COVID19 pandemic has brought the Banff Festival to me, and that's pretty cool!
No cost of flights, no hotels, no overhead at all, for me to attend the conference this year. And with the reduced cost of a festival pass, the festival is finally accessible to emerging artists like me. A festival that's designed to give writers, creators and producers, both emerging, and the well established, the opportunity to pitch their projects to the people who are buying them.
And this year, I will finally get to go! I will finally have a project that's going to be ready to pitch in time. And I'll finally stop pretending that I want to be a showrunner one day, while doing absolutely nothing about it, and actually start taking action towards achieving that goal.