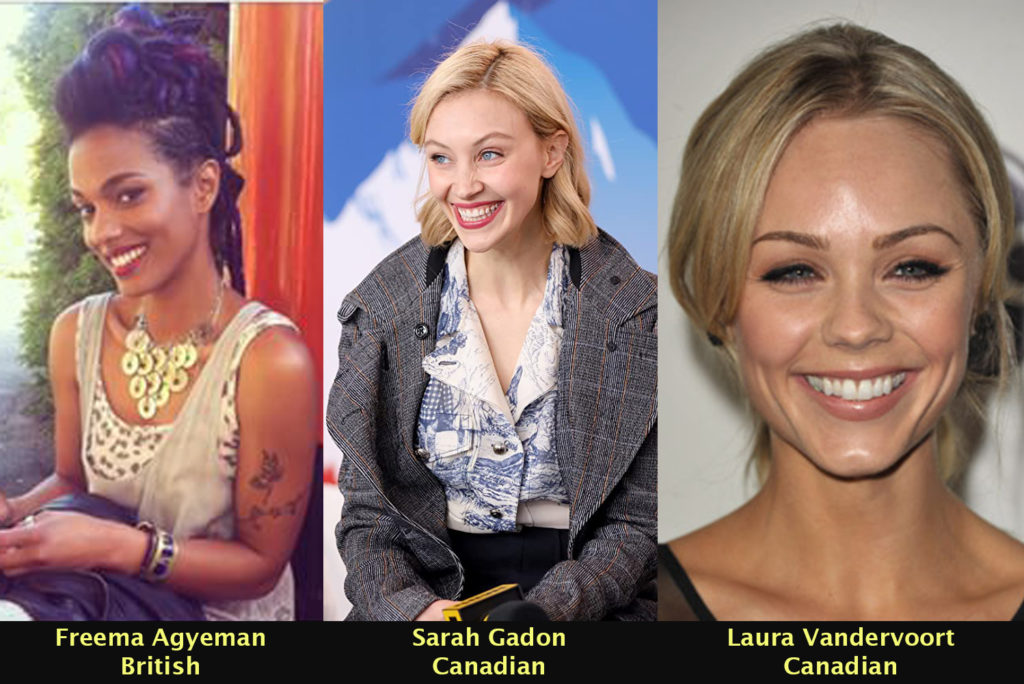 4. Carrie (Max's secondary partner)
Carrie is Max's cis female, secondary partner. She has a masters degree in horticulture, and a deep love of gardening. As well, she runs a part time yoga and mindfulness teaching practice, which helps to keep the people of the mission in a good frame of mind, despite the many challenges. And, she is also quite the remarkably skilled fine artist and painter.
She is absolutely gorgeous, kind-hearted, talented, full of love and exploding with nurturing energy. She is like the mama bear of Max's life. She's the sunshine on a cloudy day. She is fun loving, full of joy and she just radiates light with every fiber of her being.
When they all lived in the house together in Hamilton, she had an amazing garden in the backyard, where they spent much of their down time, from spring to fall. Her garden kept them all fed for most of the year, without shopping for vegetables. The flowers attracted bees and other pollinators, and it was just a glorious place to be in the summertime.
Now they all live in their individual pods, on the ship headed for Mars, and she is the head of horticulture, agriculture and gardening for the mission. She has designed a very unique greenhouse and garden plan, for the ship, and eventually for Mars, working with her team of gardeners. She leads them with kindness, compassion, and always has a listening ear for what people are dealing with.
She is silly, sweet and is always putting together some delicious garden vegetable feast for the polycule, keeping everyone healthy and full of energy. When there is time Max and Carrie love to cook together. They are an excellent team in the kitchen. Amazing discoveries always come from their experimentation in the kitchen. Even if it does sometimes take longer for dinner to be ready, when they take their little make-out breaks.
Carrie is also very interested in natural healing and herbal medicine. She believes strongly in naturopathy and makes sure that everyone in the polycule stays at the peak of physical and mental health. She keeps a digital family schedule of everyone's doctors appointments, massages, acupuncture, and chiropractor visits. She knows, left to their own devices her lovelies will simply forget about their health and well being.
She has a relationship with another woman, outside of the polycule, who is a massage therapist, and now everyone sees her on the regular for a pick me up and she is also coming on the mission, with a team of her best colleagues. Building a new world is hard on the body. And she believes it's extremely important to care for the mind, body and soul, while taking on such a daunting task.
Carrie also sees Alex on occasion, usually the three of them together: Max, Alex and she. But sometimes just one on one. Especially if Max is having a date night with Min, and Alex is feeling in need of some sexual release. And since Alex is not comfortable joining Max, when she is playing with Min, we will often seek her out if she is available on these nights.
Carrie always gets excited when there is new tech, to help make her job of gardening more efficient in their little spaceship ecosystem. Her gardens are like nothing you have ever seen before, creating incredible amounts of food, even in the very small space they have on the ship. She gets very excited whenever Alex comes up with a new idea for some gadget to make her job easier.
At home on the ship, they all have their own bedrooms with adjoining washrooms, and they all connect to a main common living room with dining space. She usually leads a morning yoga and meditation with the family, before they start their days.
Then they share a lovely breakfast together at home, before they all head out to work for the day with the most delicious healthy snacks in hand. She delights in this. The joy that she gets from being of service and nurturing her poly community is very apparent. She is living her best life.
Carrie is also a bit more emotionally needy than Max's other partners. She struggles with not having a primary partner of her own, and sometimes feels a little envious of what Max has with Alex, and Min has with their wife Lee. She often feels a little bit like a fifth wheel and she overcompensates for this by overdoing it a bit, with her job of caring for everyone else in their community.
As Max and Alex's relationship has become a little more strained and sometimes distant over the years, it has become a little more like she and Max are primary and Alex is secondary. A part of her longs to make this official, although she cares deeply for Alex as well, and doesn't want him to be hurt. But titles mean something to her. She would love a ceremony with Max to pledge their love and devotion to one another, in front of all their other friends and partners.
Max is not against this idea, she loves Carrie and thinks it sounds lovely, but she is always too busy, so things get pushed aside for other priorities of the mission. However, Carrie never lets her longing show to others, she doesn't suffer in her desire for it. She does however, spend a lot of time daydreaming about the twinkle lights they'll have in the garden on the night of their ceremony.
Carrie has also got some amazing artistic skills, her sensual artwork can be seen throughout their home on the ship. She uses paints and pigments derived from natural sources, which she makes using plants from her garden. She also uses found objects, and other natural and recycled materials in her art work. It's sometimes hard to tell what is a garden, and what is artwork with this one. Everything is art for her.
Carrie is also quite kinky sexually, she's a sub, and loves to be dominated by both Max and Alex. Alex is a little weird about the whole thing, he's a bit uncomfortable with toys or the intense impact play she likes, and mostly leaves that stuff to Max. But he enjoys giving spankings and helping Max get her completely out of her mind in subspace, in the best way he can.
Max is a much more attentive dom for her, she always knows how to pleasure her, and call her a good girl the way she likes. And when the three of them play together, Alex gets to see and hear what works best for Carrie. This has definitely helped her sex life with Alex over the years, because he will often pick up ideas from Max, he would never have thought of on his own.
Perception:
The glass is half full, love is everything, and Mars will be a new canvas for her garden of eden.
Attitude:
Full of joy, almost always laughing or smiling, she's the ultimate optimist. People and nature are incredible. Nothing is impossible, if you are willing to commit yourself to it fully. Love conquers all.
Dramatic Need:
With every fiber of her being, this woman needs to be loved with all of the passion with which she loves others. But she probably wouldn't let it in, even if it smacked her in the face.
There is a part of her that just doesn't see herself the way others see her. She doesn't think she deserves for herself, all that she gives to others. There is a part of her that believes she is broken and unlovable.
Some might think that she is just a simple social butterfly, party-girl, flower-child, with nothing much going on inside, but a few people who truly know her deeply, can see the sadness behind her eyes, and beneath her smile.