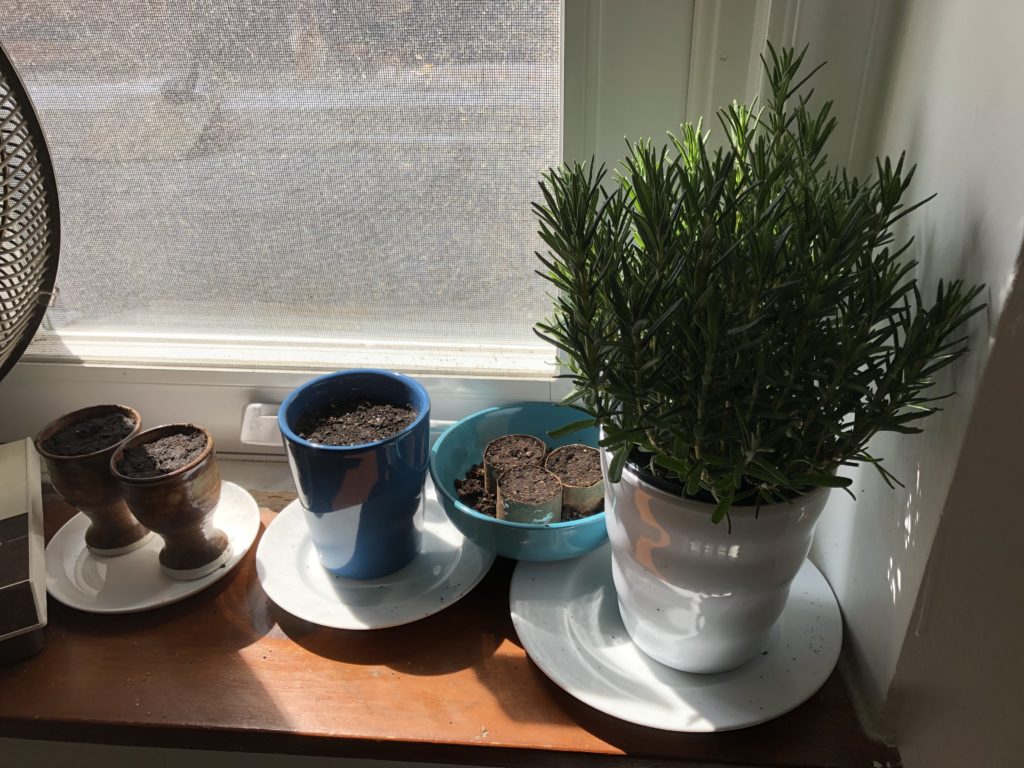 For many years of my life I have been a freelancer, an independent filmmaker, a dogsitter, a bartender or a waitress. Sometimes I'm a combination of all of them at the same time. Gigging here and there, I have gone through phases of lucrative contracts, but more often than not I'm working for ends meet. I am no stranger to debt, but I'm also no stranger to coming back from it pretty quickly. 
I now see that I'm actually highly skilled in coming back from the brink of poverty, to finding a life I love. And, that these skills may see me faring better than the average person, after this difficult time. So, I want to share some of my secrets of success in stretching your dollar, to those who may be thinking it will be impossible to get out of the hole they are currently falling into.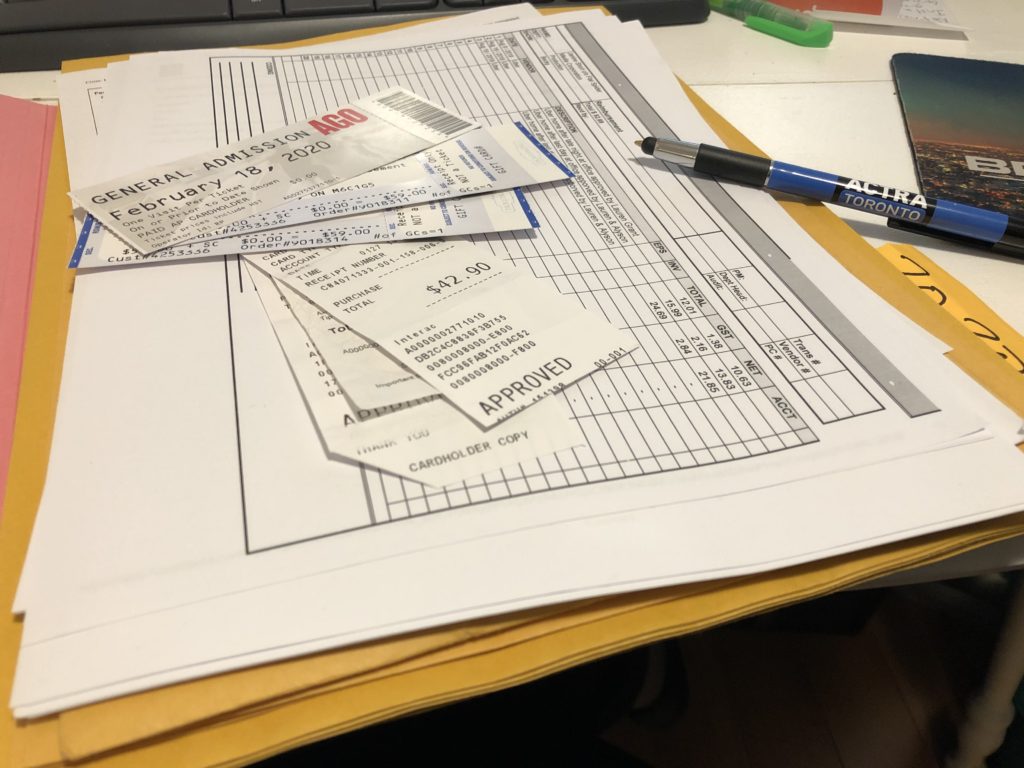 1. Prioritize your expenses:
For me the most important things in life are my relationships with people, arts and culture, food and beverage, health and wellbeing – in that order. I'm not saying that's a good list of priorities or that it should be yours. I'm just saying, look at your life and see what your priorities are, and then put your money where it matters, once you have figured that out. 
Many of us collect some bad habits of just spending money like we are made of it, and not looking at what we spend most of our money on. I am just as guilty of this as the next person. And it's gotten me into some trouble in the past. I fare much better when I'm paying closer attention to my budget. 
Try culling through your bank account and credit card statement for a few months and do a study of where the money is going. Do the numbers add up with what you say your priorities are? If not, adjust from there, or discover that your priorities aren't what you thought they were and embrace what is so, instead of what you think you are supposed to want in life. 
Every time I have a conversation with my mom about my social life, she balks at the amount of money I spend on dinners out, drinks with friends, films festival tickets, bottles of wine, health food products or vitamins and supplements I purchase. If I needed my mother's approval, I'm sure I would be living a different life than I am. But, although I love my mother dearly, I get that we just have different priorities and that's OK. 
My mom is just doing what moms do, she worries about me because she doesn't understand my way of life. People fear what they don't know or understand. So, to her, I'm taking big risks with my money that she would never take. Her priority is financial security. There is nothing wrong with the way I think about money or the way my mother thinks about money. There is nothing wrong with the way we each spend. We simply have different priorities, and that's it. 
I have some friends who love to shop! They are always hella-stylish. They are up to date with the latest fashions, and a lot of their money goes towards these kinds of purchases. I rarely spend a dime on clothes. I often inherit quality pieces from my shopaholic friends and build them into an eclectic wardrobe. I've collected many vintage gems over the years. 
In the end I have a pretty cool wardrobe, that has me going out and looking cool whenever I care to, or cozying in with a pair of jammies when I don't. I save a ton of money being a non-shopper and that opens up funds for other areas of my life that I care more about.
I have another friend who cares even less than I about fashion. She has an entire wardrobe of black clothing so she doesn't need to have more than a week or so's worth of clothes. She just does her laundry more often and doesn't think about this part of life at all. This works for her.
It wouldn't work for me however, because looking cute and having fun colourful outfits to dress up in sometimes, is important to me. So I arrange my priorities and plan accordingly, to go shopping only in those rare times of plenty. While making due with what I have already, most of the time.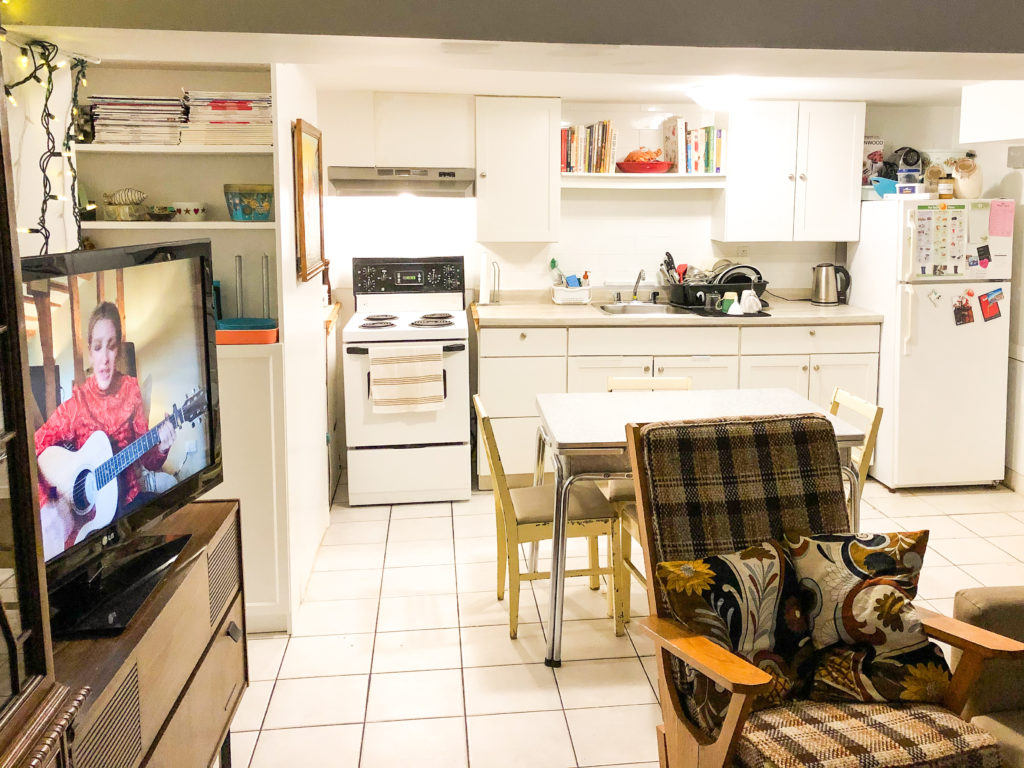 2. Make Your Home Work for You:
Not very many people I know, who live in downtown Toronto, own their homes. In my generation this is pretty rare unless the person works in a very high earning sector, has family money, has help from family to get into the market, or suddenly wins the lottery. Generally speaking most people who live in the city are renters like me. 
I could choose to live outside the city like a lot of people do, in order to find more affordable housing options. However, for me this would be giving up to many of the things that are important to me in life. I'm a city girl, through and through, and I get that this means I may never own a home, and I'm OK with that. 
While owning real estate is absolutely a highly recommended financial decision, if that's in the cards for you, it's not the only way to make your home work for you. For me, it has meant furnished subletting, in a part of the city that is still reasonably affordable to live in, when it comes to costs of living. 
My area, while affordable, is still pretty safe, friendly, transit accessible and up and coming, but it's not right downtown. It's a little further out in what's called midtown. Here I managed to find a two bedroom basement apartment for a reasonable price, that wasn't much more than I had paid for a basement bachelor, or a one bedroom of a shared house right downtown, where I had lived in the past. 
This is difficult to find these days, but not impossible if you take the time to really search and are willing to consider basements, or slightly less central locations. In areas like St. Clair West, Eglinton or along the Danforth you can find some gem rental opportunities at competitive rates because they are a little further out of the core, buildings are older and often need a little bit more TLC. 
I apartment hunt like I'm there to buy. People take me seriously with my clipboard and my list of questions ready to go. I organize things thoroughly, and I see as much as I can in a short period of time. Then I deliberate at the end of that day or two period, after consideration of every possible option. I way the pros and cons, tally the total costs, considering if utilities or laundry are included, and then I make a decision. 
Once I found the place I'm in now, I determined it was in a great location, at a rock bottom price, with the bare bones of something I could work with. Then I used my production designer skills, to achieve a home that shows well. Creating a budget for IKEA fixtures like window coverings, shelves, storage and built-ins that could make the space a lot more functional, I was able to create a much more impressive space.
Then I moved in the furniture I already owned. Things I picked up from years of living on my own, inherited from family or bunz traded for things that would fit better in my new space. I created a beautiful space, I furnished both bedrooms, and within what seemed like moments of settling in, I had a subletter for the larger of the two bedrooms that would bring in the lion's share of my monthly rent for the two bedroom apartment. 
By creating a homey space that's inviting and functional, I was able to turn my living situation into something that nearly pays for itself. I also made sure to have an agreement with my landlord in advance that I would be permitted to sublet my bedroom whenever I was away for 3 months or more. This way I could begin to earn money, on top of covering my costs of rent, whenever I'm away from home, for work or travel, and have accommodation elsewhere. 
Using this subletting strategy, I was able to spend my last winter in Europe working on my writing, while covering all of my costs of living at home. And even with a bit of spending money on top of covering those costs. Now, that was only possible, because I had put enough savings away from a previous lucrative period, so that I could afford the flights and cost of living there. But, I didn't have to worry about my costs back home, they were covered. 
Paying less on rent or covering it altogether, means that when I'm working, I am able to put that monthly savings towards my debt, paying it down much faster. Using this strategy, I was able to pay down nearly $15,000 in accumulated personal debt, in a matter of only one year. 
Another way of making your home work for you is not to have a permanent home at all. If you have a friend or family member whose permanent address you can have your mail go to, you could live quite simply and enjoyably by reducing your personal possessions to what fits in a set of rolling luggage or backpack, and traveling the world. Doing this you could reduce or even cancel your cost of housing altogether, by traveling from place to place as a live-in house sitter or pet sitter. 
Now it certainly true that it's been a lot harder to find a good roommate in the current situation. And there certainly isn't any travel or house sitting happening at the moment. This has been a challenging time for me most certainly. 
However, I'm pretty sure that I will eventually find someone looking for a place to live in this city. It's busy enough, highly populated and there are just always people looking for a nice place to live in Toronto. It's only a matter of time. And, it's all about posting in the right places, finding creative solutions, and finding the person who is the right fit for me.
If you do own your own home and you have your home equity working for you as well, that's great! And you can add to it, if you have a spare room or additional unit, that you can use to set up an Airbnb or long term rental that will bring in extra income. A number of my friends (owners or renters) have done this, to make paying their mortgage or other debts down quicker and much more manageable. 
Some sublet a spare bedroom on a more long term basis so they don't have to do the work of a constant turnover of an Airbnb. However, if you discover you have a bit of a knack for it, you may have a side career option in hospitality, running a larger B&B in the future. The profit margin on an Airbnb is obviously higher than a long term rental,, but time is money, and you need to factor in the effort. 
Taking the skills you learned, and the money you earn from the in-home Airbnb as a super host, perhaps you could purchase an affordable holiday home outside of the city, close to a popular tourist area like: Niagara, Georgian Bay, or the Kawarthas. Turning that property into a holiday home B&B that also makes you money on the side. Some other friends of mine have done this with great success. 
This gives them a lovely place out of the city to escape to once in a while, on their own or with friends, that also earns them regular income. It may be too expensive for most of us to own property in the city, with our artist career salaries, but an income property outside of the city may be more doable. This is especially true if you have the skills to buy a well located but cheaper  "fixer upper" and do most of the renovations yourself. 
Another thing my cousins have gotten into doing is purchasing income properties that they can update, or renovate into triplexes or multi unit buildings. They renovate them so they can be rented out unit by unit for much more profit, and earn income both on the increasing property values, as well as paying the mortgage with the money they make renting to tenants. 
My family lives in cottage country, so property there is often a bit more affordable than it is here in the big city. Although some areas are becoming more and more expensive lately. But, there is a much bigger market for vacation rentals in some of these areas, in both the summer and winter. 
For example in Collingwood, the ski hills in winter and boating in the summer mean that a vacation rental or long term rental property can really be a lucrative venture, year round. And it's somewhere where the property value is steadily increasing. But things are still at a more reasonable level to enter as a new real estate investor, just getting started with this style of earning. 
The money you earn running an out of town B&B, vacation rental property, or long term rental property, could allow you to make property management, hospitality and tourism your full time job. Or you could hire someone locally to manage your properties for a reasonable fee, and just collect the profits that cover the cost of your rental in the city, where you do your main money making job.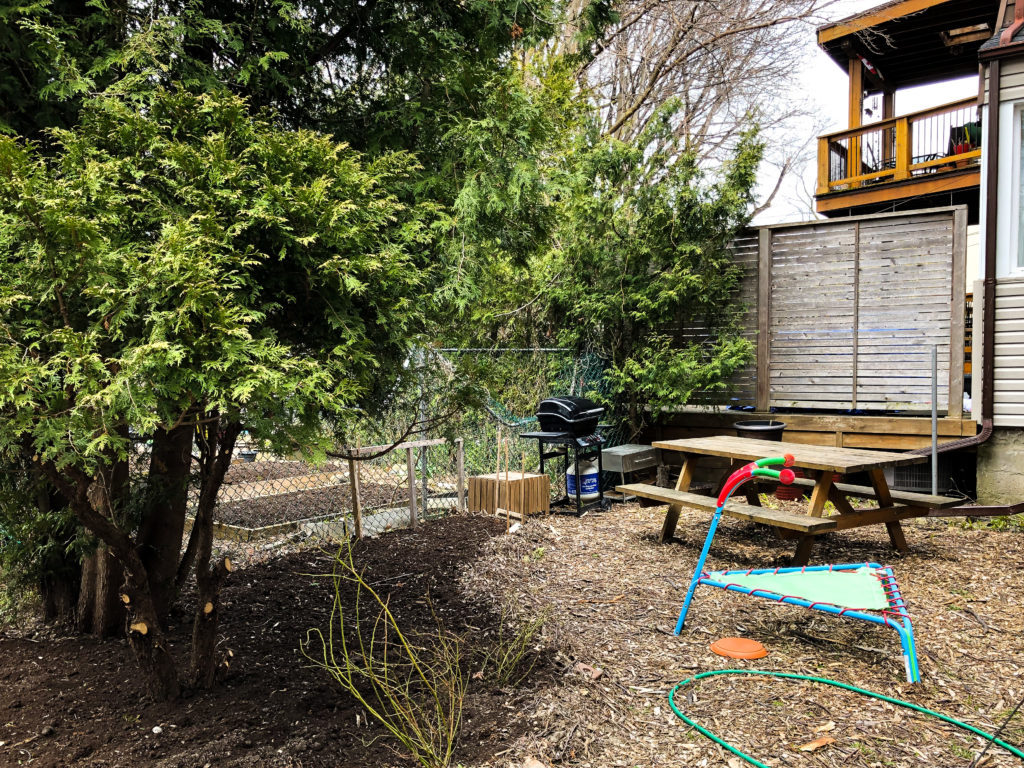 Still others have come up with ingenious solutions of purchasing homes as a group of friends, or multiple families, and dividing it up into multiple units, or living communicable as a group. Sharing the expense of one home with a larger group of people is a great way of making it possible to own even for low income artists like me. This is an idea I am very interested in working towards over time. 
In the meantime, the house where my basement apartment is already has a bit of a lovely community feel. The neighbours in other units of the house have come together to organize their own community garden in the back and front yards of the house. They are growing food that will keep their families fed from spring to winter and reduce the cost of groceries for their families. 
I find this very inspiring and have taken up planting some seedlings of my own, to contribute to the community garden at our house. It will give me something enjoyable to do outside during this uncertain time, and give me some social time with my neighbours, while easily maintaining a safe distance from them. I can't tell you how exciting it is to watch my little bean sprouts grow each day! Very proud bean mama over here!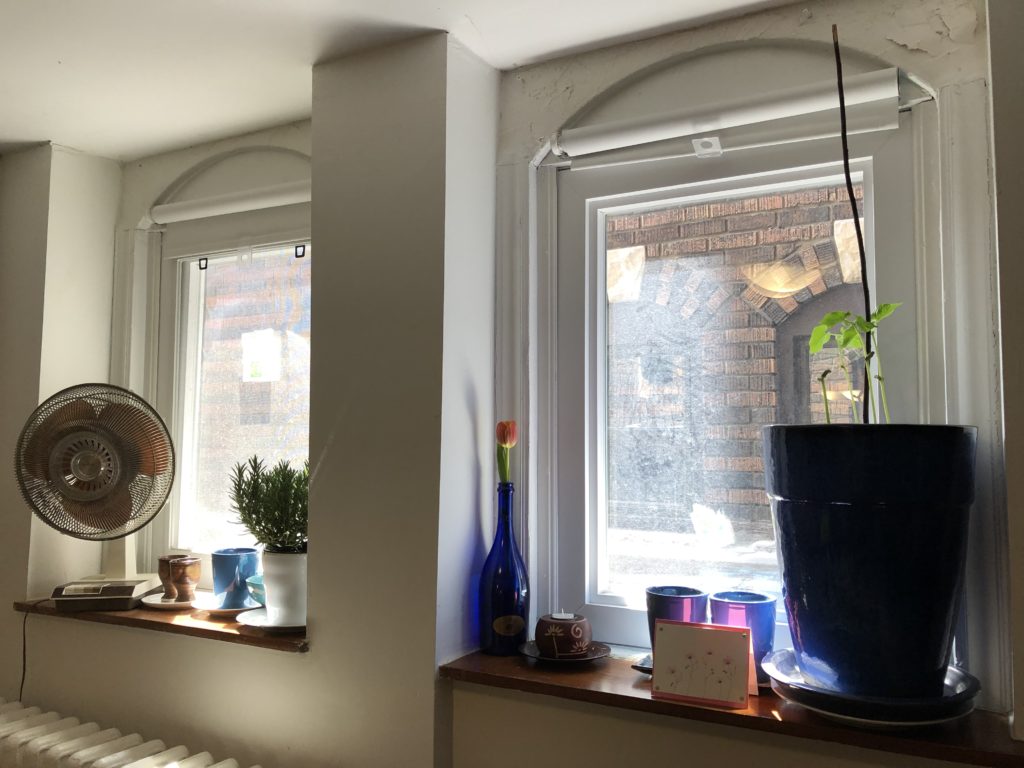 No matter the strategy you choose, making your home work for you, be it a rental or owned property, this is a great way to earn income on the side, and quickly save money or pay down debt. It has worked for me and many of my friends, and it could work for you too. 
Also, after this period of economic downturn, those whose work is essential, or those who have been able to work from home without too much interruption, may find themselves in a unique opportunity, with real estate dreams they never thought possible.
Perhaps some of us will be able to afford property, who never dreamed of it before, as homes come on to the market at a lower price. Or am I only day dreaming? Maybe I am.
3. Learn to Ask for Help:
Another solution is to live with a relative or close friend for a period of time, rent free, in order to pay down debt and establish yourself after a major transitional period, like I did. In a situation like a major breakup, job loss or illness this kind of plan could help allow you to get back on your feet. 
This could mean subletting your current rental accommodations, if possible, so that you don't have to pay for moving, storage costs, or getting out of the rent control situation you are in. Or if you own your place, it could mean leasing out your home, to earn some money and cover your mortgage, while living with a friend or family member at low to no cost.
I'm sure a lot of you reading this have a sudden urge to stop reading at this point, saying to yourselves, "there is no way that I could ask something like that of the people in my life!" If that's you, don't worry, I felt the same way once! But sit tight, and hear me out. 
When I was going through a breakup, job loss and major depression all at the same time, I was completely overwhelmed. I felt I had hit rock bottom, and had no more choices. At that stage I had to swallow my pride and ask for help from my aunt, who graciously took me in to live with her, while I was getting my life back in order. 
What I discovered is the possibility of love and belonging that comes from asking for this kind of help from your family. The discovery of building closeness and unconditional love on a new level I hadn't imagined. And best of all, getting that others actually get something for themselves out of being of service to me. I never got this before, and I'm so glad that I finally did. 
Aside from the benefit of being of service to you, your family can also be blessed with someone at home who can take on tasks that may be overwhelming to them. Perhaps on top of their career, family life, friends and social obligations in their community, they just don't have the time for making healthy home cooked meals for themselves every night. Maybe they could use someone to take on cleaning and reorganizing the basement, doing the dishes each day, and the laundry each week. 
What I'm talking about is not "mooching off your loved ones," as much as it may feel that way in the moment. There are many ways that you can be of service to them, as much as they are of service to you. This kind of arrangement can be mutually beneficial, and conducive to your mental and physical well-being as well as your financial well being. 
I've also learned to ask for financial help in the form of loans or gifts from family members or friends. In the past I was too embarrassed, ashamed and too proud to ask for money from people. So, I let myself get further and further into debt on credit cards, and messed up my credit, not being able to pay my bills on time and even screwed up my relationships with some landlords. 
Today, I still struggle with these feelings of shame and embarrassment at having to ask for financial help. I tell myself, I'm an adult, I should be able to manage on my own. I shouldn't put my problems onto others. But, then I remind myself how much worse things get when I don't ask for help, and that in the past I have had a good track record of paying back my debts to people. 
In this current time of crisis, I went into this already in a tough spot, having been off work all winter with no income, while production was down for the season. Relying on the very little social assistance that I could get, I was barely getting by as it was, and got myself back into debt on my credit card again. 
I knew I would eventually be able to pay down that debt when the production industry opened up again in the spring. Then COVID-19 hit, and all my productions were canceled or postponed until further notice. I knew I was screwed. Then when my elderly and at risk new roommate canceled her three month stay with me, I knew I needed to ask for some help.
So I reached out, I told people what I was dealing with, and everyone I talked to went out of their way to support me. My parents sent me money to cover rent for a couple of months, just in case. My partner sent me some money to help cover my personal and corporate tax filing, so that I would be eligible for tax credits and other funding if I needed it. My aunt, one of my besties, and my partner all did big grocery and pharmacy runs for me, when I was sick and couldn't do my own shopping. They all spoiled me rotten.
And, another bestie sent me some money to help me with the cost of buying myself a small apartment sized portable washing machine. So that I can start doing my laundry at home. So I can stop going to the public laundromat during this risky time. And most importantly, so that I could list in-unit laundry as included on my rental listing. This has become a much more important "must have" on a lot of renters lists at the moment. Something I never considered as seriously, before the days of COVID-19. 
The Bottom Line:
Moving forward, we still don't know what's going to happen, or if we will even have a production industry at all this year. From what I can understand, after doing an online seminar this afternoon on Production Insurance through IATSE 411, things are going to be pretty uncertain for some time. Right now the insurance companies are all dealing with 700 production insurance claims filed, all due to the pandemic. This mess is going to take a while to clean up. 
So, in time, as the CERB (Canadian Emergency Response Benefit) money drys up, I'm going to have to come up with a new plan. However, in the meantime, I know I have the time, and the help from others that I need, to do that, without completely losing my shit about it. I have a safe place to stay, food in the fridge, and a blog to write. I am able to cover the full rent of my two bedroom apartment for now, after borrowing some money. And I've maintained my relationship with my landlord throughout this tough time. 
And, most of all, I will be able to come out of this crisis, perhaps a little quicker, easier, and certainly with a lot less upset, than those without the experience I have, figuring out how to handle a bad financial situation.
I hope some of these ideas and strategies are helpful to those of you who may be worried about your finances, in these times of uncertainty. Know that more than anything, it's important not to panic. All of this is manageable, believe me, I've done it before, and I'll do it again, and you can too.