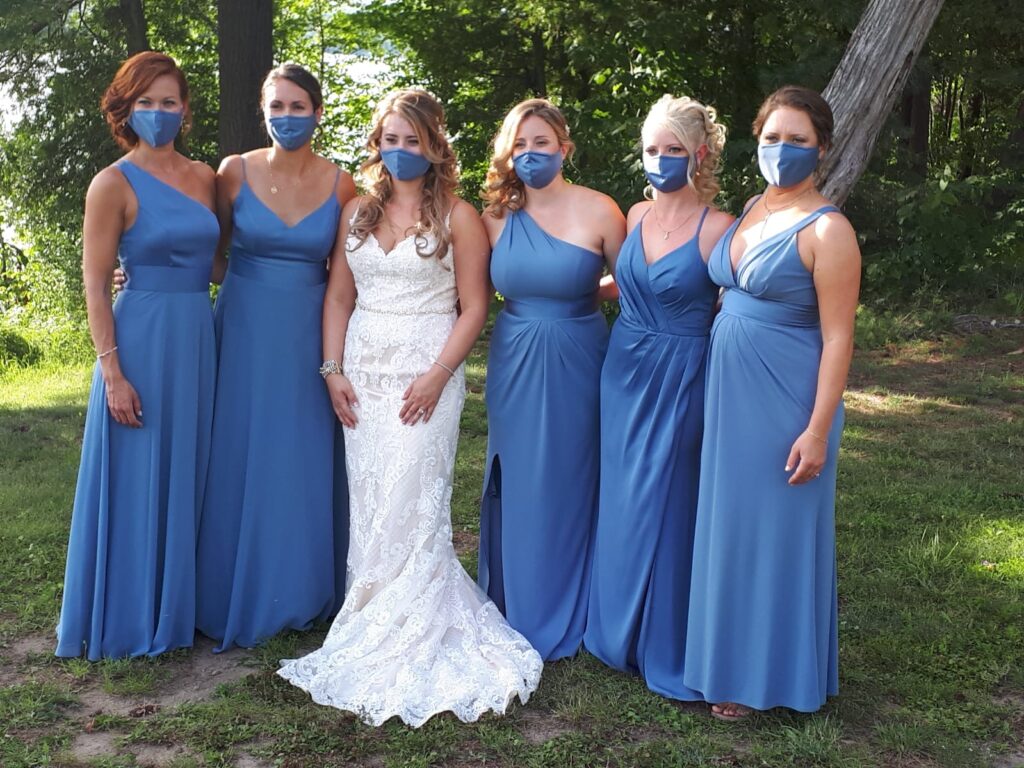 So I just experienced the BEST weekend of my YEAR! My younger sister Heather's wedding to her new husband Blake. I've been looking forward to this for a long time! It wasn't at all what it was supposed to be, because of the pandemic, but it was still the best it could have possibly been under the circumstances, and I had a BLAST! 
A few people have asked me if it bothers me that my younger sister got married before me. And the honest to goodness truth is, NOT AT ALL! I'm so thrilled for my sister. This is something that's important to her, and I have never been particularly interested in doing things the "traditional way," if you haven't noticed from my blog posts so far. ;P
I couldn't care less if I ever get married. And as a non-monogamous person, multiple person marriages are not really a legal thing in this country anyway. And although I'm open to the possibility of living and nesting with one primary partner… I do love the idea of having more of a community household with other friends and lovers around, all raising a family together like a weird hippie commune. So, I don't think my future involves marriage, and I'm good with that.
You see, my sister is the responsible one in the family, and pretty much always has been. She has a good job and she works her ass off doing it. She's a front-line worker, and as a med lab tech, she's been processing COVID-19 test kits during this crazy time, among her other responsibilities in the microbiology lab.
She's been working like crazy since long before all of this pandemic stuff went down, though. She's had to work Christmas's, NYE's and birthdays, she's worked night shifts and weekends for longer than most people could stay sane. It really was taking it's toll on her mental and physical well being.
But, she finally got herself a sweet gig at the hospital in Barrie, where she wouldn't have to work nights anymore and minimal weekend. She signed up for a mostly 8-4, Monday to Friday life and then the pandemic hit, and now she's had to work way more weekends than she bargained for. But she takes it all in stride, saying "hey at least I get paid overtime for the extra weekends, and at a time like this when a lot of other people don't have solid work, so I won't complain." That's the kind of person my sister is, she doesn't complain, she gets the job done.
She found the man of her dreams, Blake, while boating on Georgian Bay, anchored out at Beckwith Island, about 4 years ago. Immediately Blake fit right in with our family and was one of us. They got engaged there on that same island, that same weekend, a couple of years later. Then they bought and moved into the home of their dreams in Midland, where they could be closer to our family and friends, and more boating opportunities in the summers.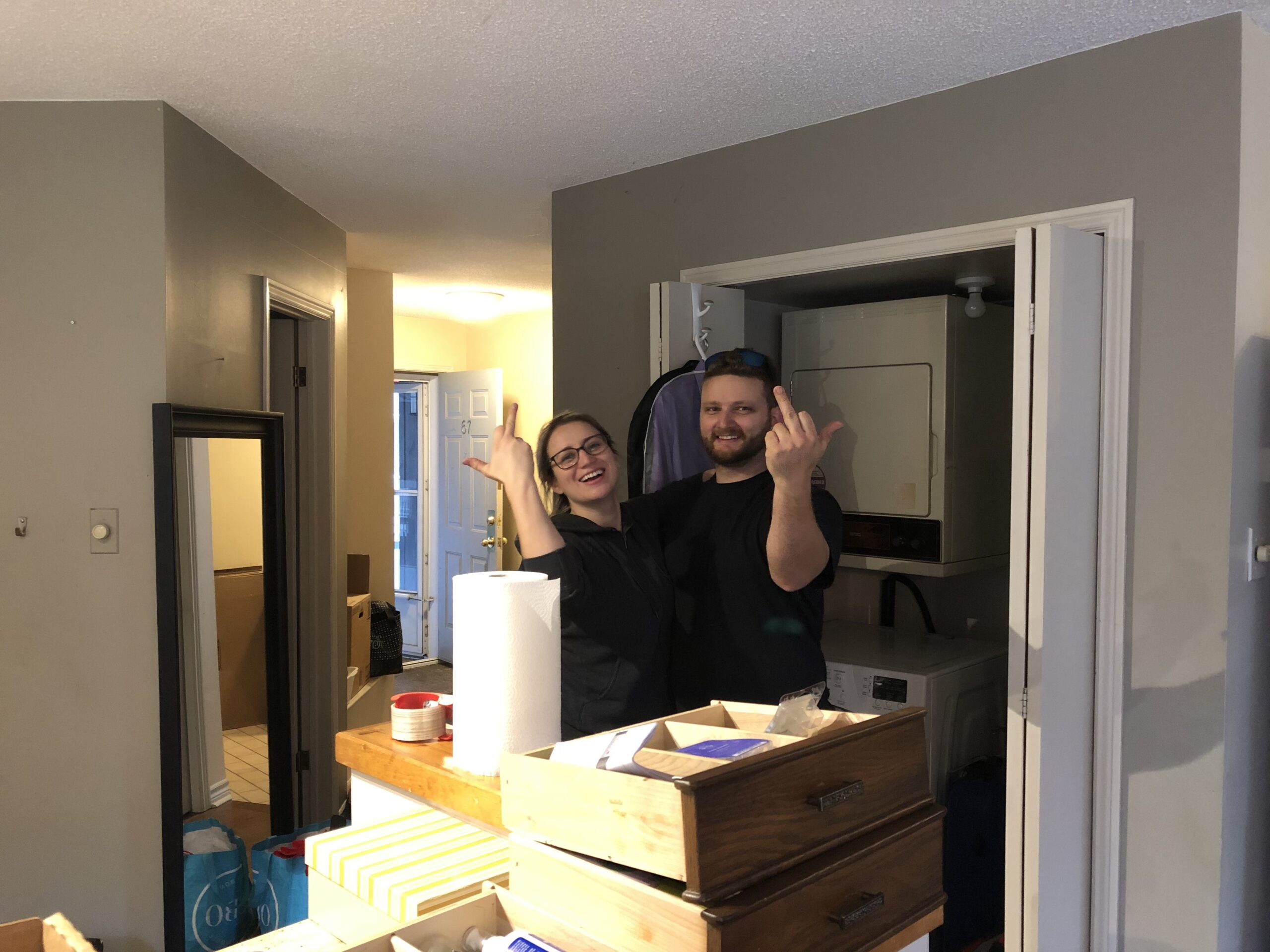 They moved into the new house at the end of October 2019. I helped them move everything from the place they were renting in Collingwood, to the new home in Midland. They hardly even got settled in there when they threw an epic Halloween Housewarming Party a couple of days later. That's how excited they were for their new life together in Midland.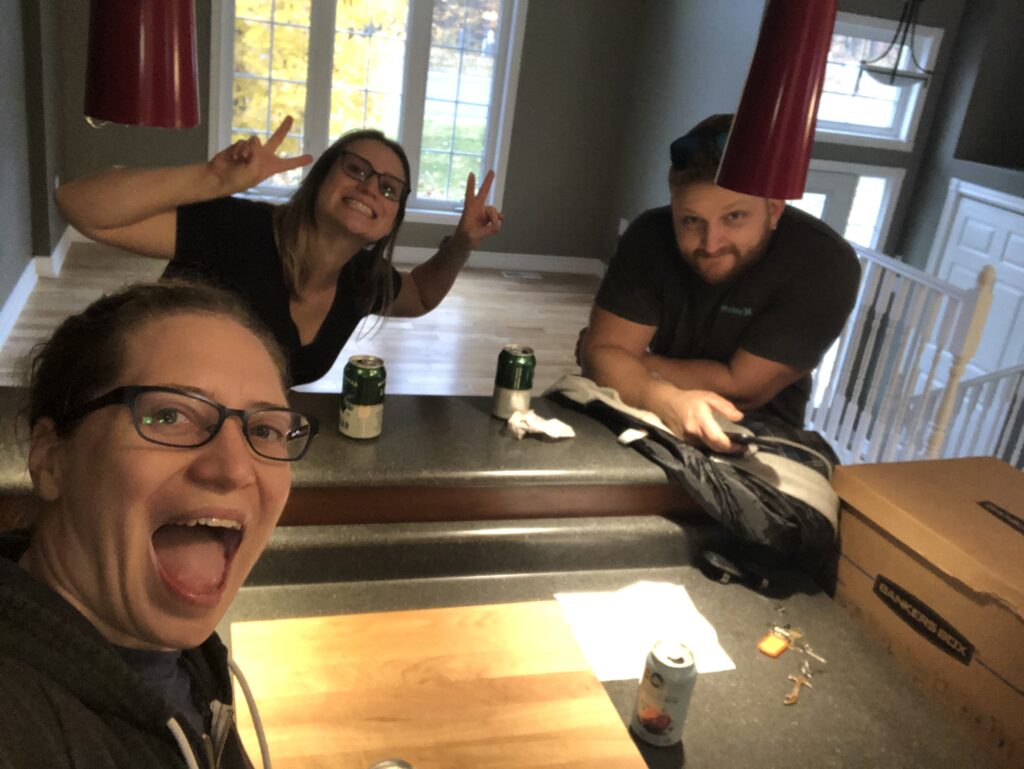 We had an amazing Christmas celebration, all together as a family, up north and Heather wasn't working for the first time in years. It was pretty special for us to be all together as a family and not making adjustments because of poor Heather's shift work.
While Heather's friends were there for the housewarming, she gave us the exciting news that I and 4 other of her closest girlfriends would be her bridesmaids, and her bestie and our cousin-in-law Katie was to be the maid of honour. We were all getting ready and excited for the big wedding day this summer… Then everything that could possibly go wrong, went wrong.
A global pandemic forced them to cancel their wedding. My sister started working a lot more weekends than she signed up for with this new job. I was stuck in Toronto with no way to come and have a proper visit with them, since we saw each other at Christmas time.
Her maid of honour Katie had to cancel all of her bachelorette plans and even had to deal with bringing the bad news to us that the prepaid deposit we had put in couldn't be refunded. Then she had to re-plan a second bachelorette party option, one that was smaller and more COVID-19 pandemic friendly. She did this all with a smile on her face and a marvelous sense of humour.
Heather couldn't see any of her besties for most of the spring and summer. Even though she lives two hours north where there were almost no cases of Covid, she had to social-distance for months, and her friends from the city couldn't come up to see her for fear of bringing deadly germs with them. She had to be distant from and couldn't even hug our parents, who live so close by, but are older and higher risk.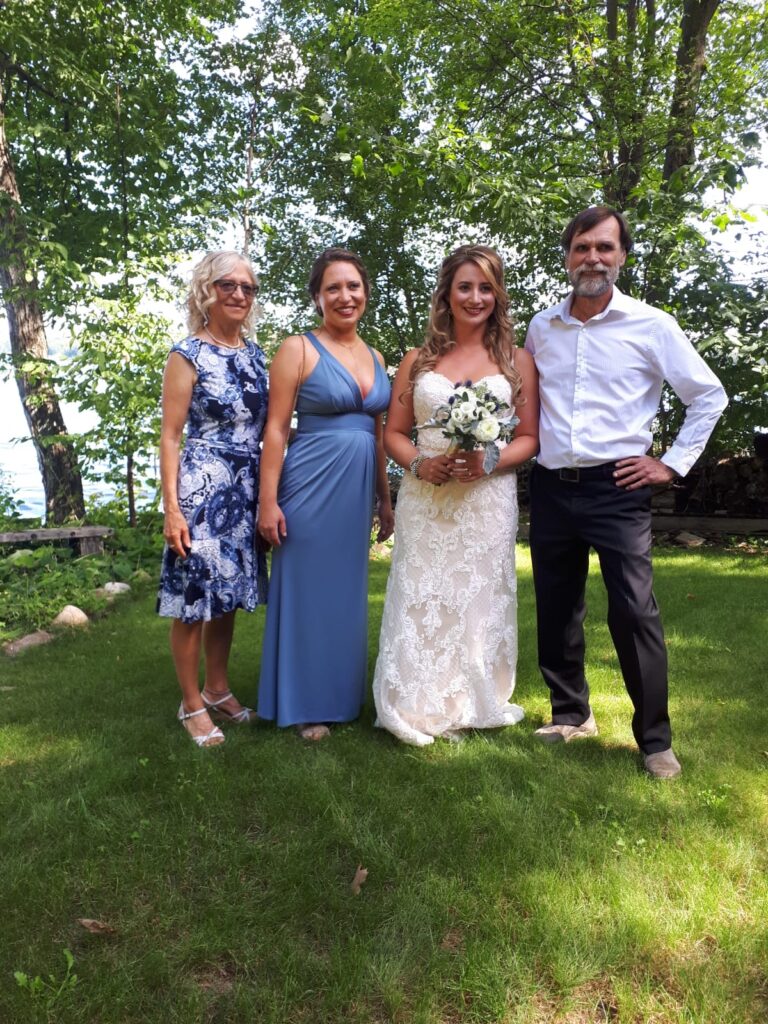 Our uncle Randy got diagnosed with cancer at the start of the pandemic and was given 6 months to a year to live. Nobody could go and visit him in his last months of life. His family who lived close by, came to see him at his window, while he was still well enough to come to it. But for the most part he spent his last days of life in total isolation in a palliative care home. We never got to properly say goodbye. 
When I went up north for my sister's bachelorette 2.0 weekend, they had finally lifted the restriction for people to come and visit him, 2 at a time, to say goodbye. My sister and I went there with our mom and they told us when we got there that we couldn't go in. Our mom managed to muscled her way in to say her last goodbyes to her younger brother, but he wasn't conscious for it anyway. 
Three days later he passed away. We found out that Sunday morning while we were packing up to head home from my sister's epic boat bachelorette weekend. I'm not a religious person, but I still feel that he waited until the end of the weekend so that Heather could enjoy her celebration before he went. He was a kind and thoughtful person like that and he had a very strong will, as do we all in the Markham bloodline.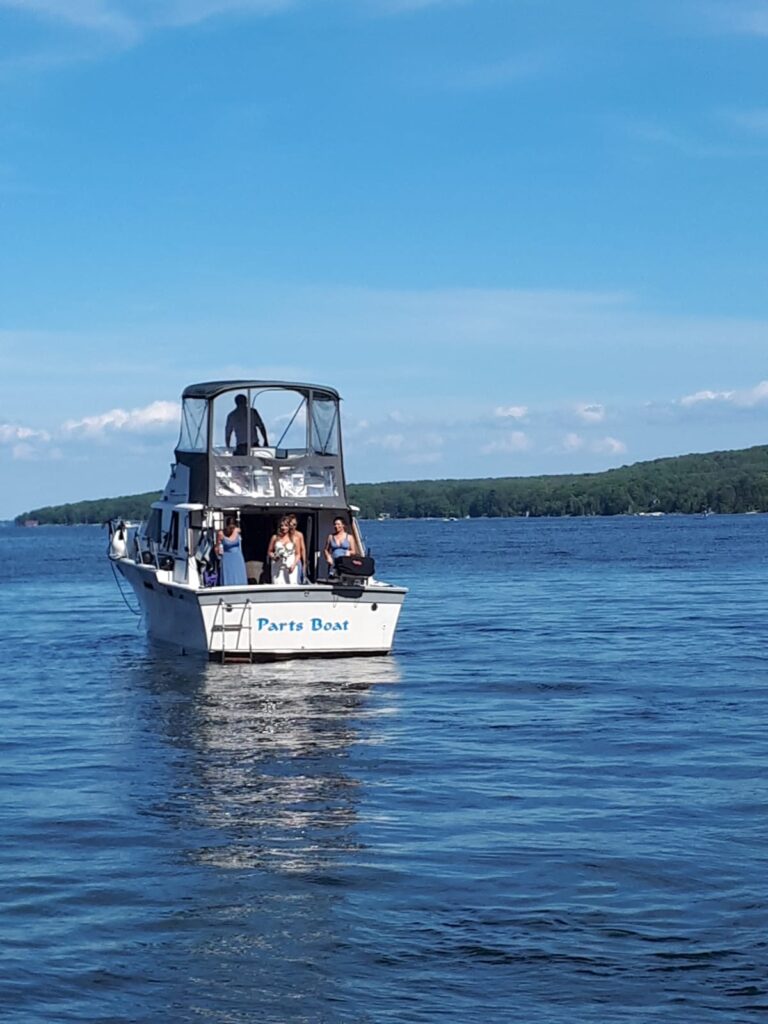 Then with about a week out to the actual wedding my sister finds out that both her wedding venue and her photographer are double booked for her date! They had to sort out a way to share the venue grounds with this other wedding and negotiate their time with the photographer. They had to organize everything themselves including the setup of chairs and decorations. All because of the whole Covid cancellations and reorganization of things mucking things up. 
It was not an easy road for them. An my sister is not a person who likes to make decisions or be in charge of things. It's not that she can't do it, she's been an amazing leader many times, when nobody else would stand up and do the job. She's good at leadership because she doesn't want the job, she is not power hungry and doesn't want to be in charge. She is not controlling or demanding. She is just strong and cares about people very much. She's the polar opposite of a bride-zilla.
But basically the girl who didn't want to plan a wedding in the first place, had to plan a large 200 person wedding, cancel it because of a pandemic, then un-cancel it when some of the major restrictions were lifted and make it a 30 person wedding. And then slowly the numbers lifted and the story kept on changing and eventually she just had to stay STOP! No! That's it! I'm done! It's just going to be what it's going to be. And it wasn't the plan. It wasn't what we wanted. But it is what it is, and enough is enough. 
I'm so proud of my sister for standing her ground and refusing to let this whole situation take her down. She is not a person who likes to tell people what to do, but because she is such a loving and kind person, she attracts the most amazing amount of love and support from others. People want to help her and support her because she is the kind of person who always helps and supports others.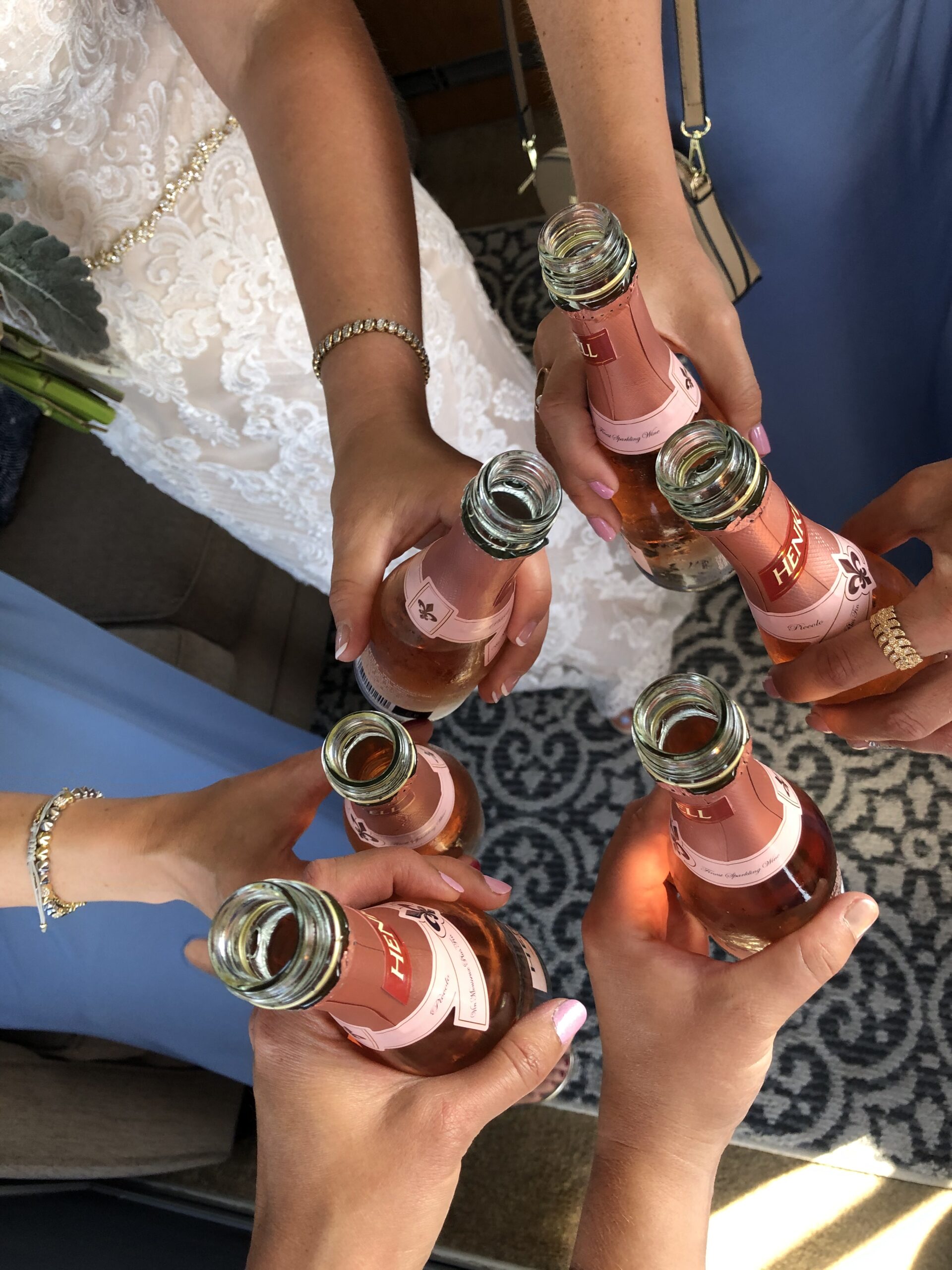 So, lot's of people stepped up to help make the day special. Our Aunt Kathy who is also Blake's godmother, went out of her way to put together an incredible backyard wedding reception at Heather & Blake's house for after the wedding, which was performed on the docks at Discovery Harbour in Penetang. With the assistance of family and bridal party she organized something truly spectacular and special.

Her official wedding photographer Sarah Martin was a great sport and put up with all our silly COVID wedding photo ideas, and last minute additions to the pictures list. Heather's bouquet of flowers from Fresh by Leanne were absolutely gorgeous and so unique. I've never seen one quite like it. A great recommendation from the maid of honour Katie Blake… Who also made sure that her girlie was decked-out with all the latest fancy pretty bling and accessories that sparkle… among her many other duties.
Her other bridesmaids Stephanie Raggiunti (hair stylist) and Mandy Stinson (makeup artist) made sure that she and the rest of the bridal party looked absolutely stunning, with their hair and makeup styling skills. And Heather looked GORGEOUS! Like I'm talking jaw dropping.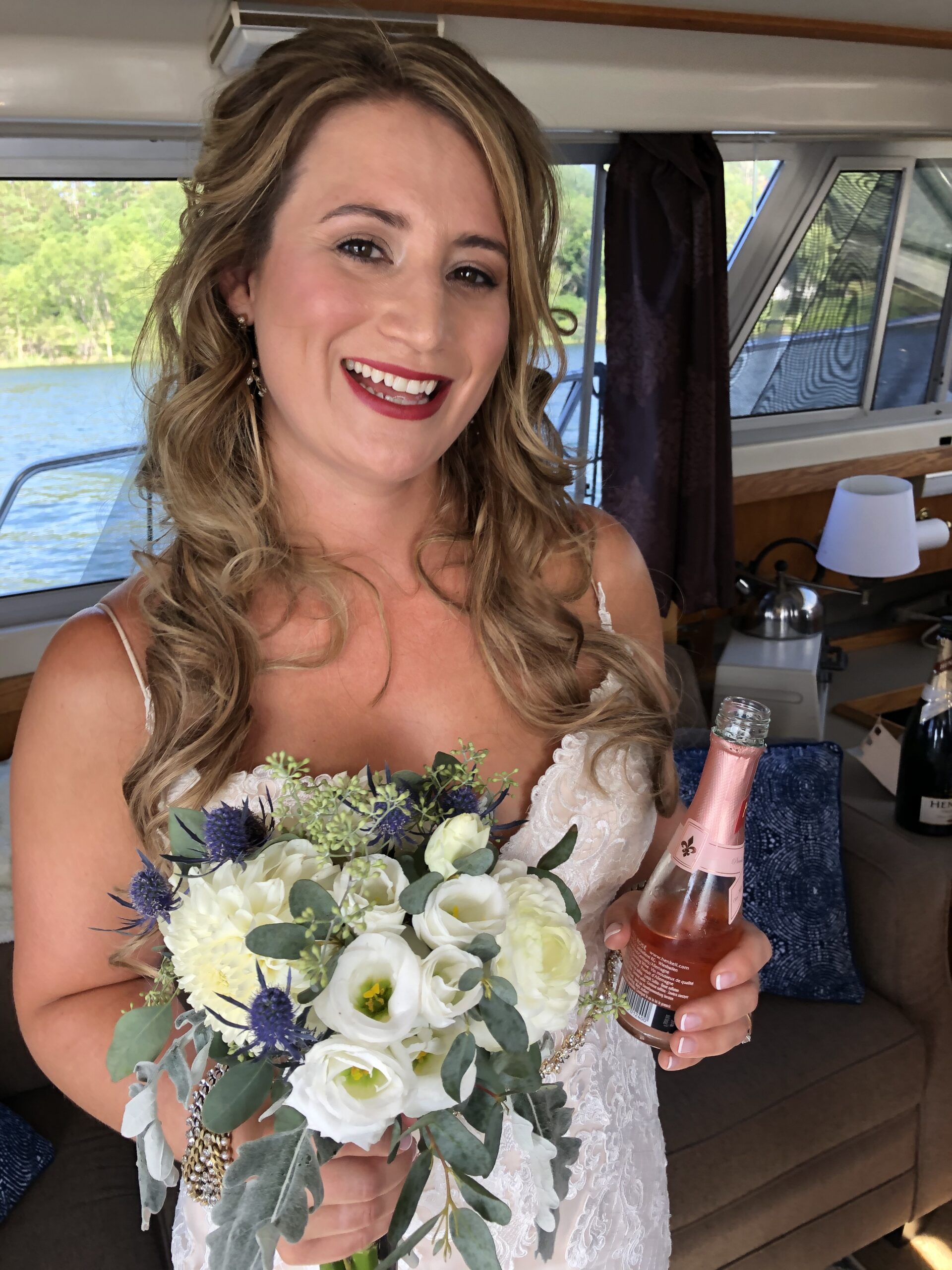 The food at the back yard reception was delicious! Catered by Feast Catering and lovingly served up, cleaned up and organized by her new Tiernay sister's in law. One of whom also acted as camera woman for the FB Live-stream of the wedding ceremony, in her killer heals to boot.
Our girl Heather is a soft spoken, kind, loving soul, she's an animal lover, and she is the best balance that I could have had as an extremely extroverted, stubborn, type A, older sister. She is also the perfect balance for her outgoing and extroverted new husband, Blake.
They will make an incredible team together. And I could not be happier to call Blake my new brother in Law. Wishing them all the happiness in the world. And an amazing honeymoon trip on their new boat!